Charlie Amidon's High School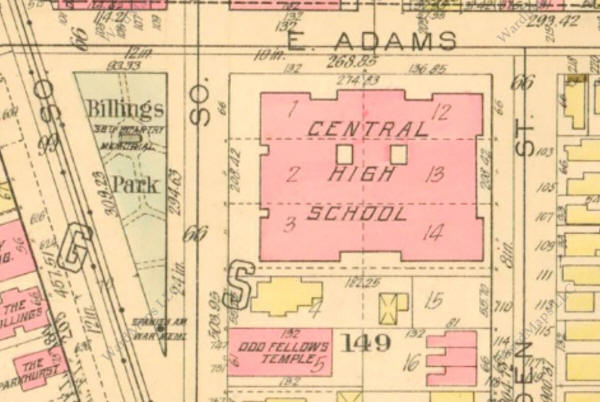 This 1924 map shows the new city high school. Construction began in early January 1901. The students from the old high school moved to the new school on February 12, 1903. Kathie Molloy was a second semester sophomore at the time of the move. Clyde Fuller started high school here in September 1907, but he only lasted one year. Clyde was gone when Charlie Amidon started high school in September 1908; he graduated in June 1913.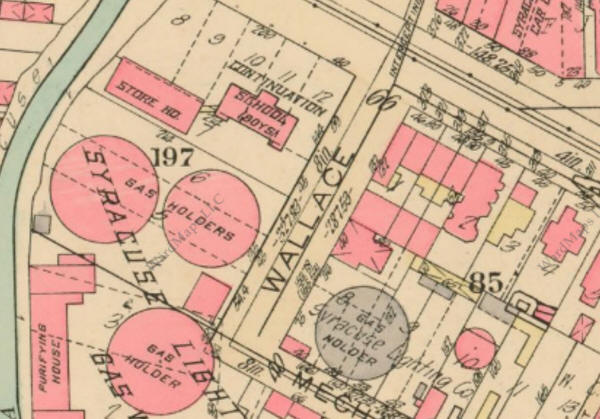 This 1924 map shows a section of the city bordered on the west by Onondaga Creek and on the north by West Genesee Street. The "Continuation School" was the high school attended by the area students prior to February 1903. This was the horrible school that he referred to in the story, that was located near the polluted creek that was functioning as the sewer for the city and the gas works that were right behind the school.