The Story of the McGrath-Fanning Papers
Moyaliff - Holycross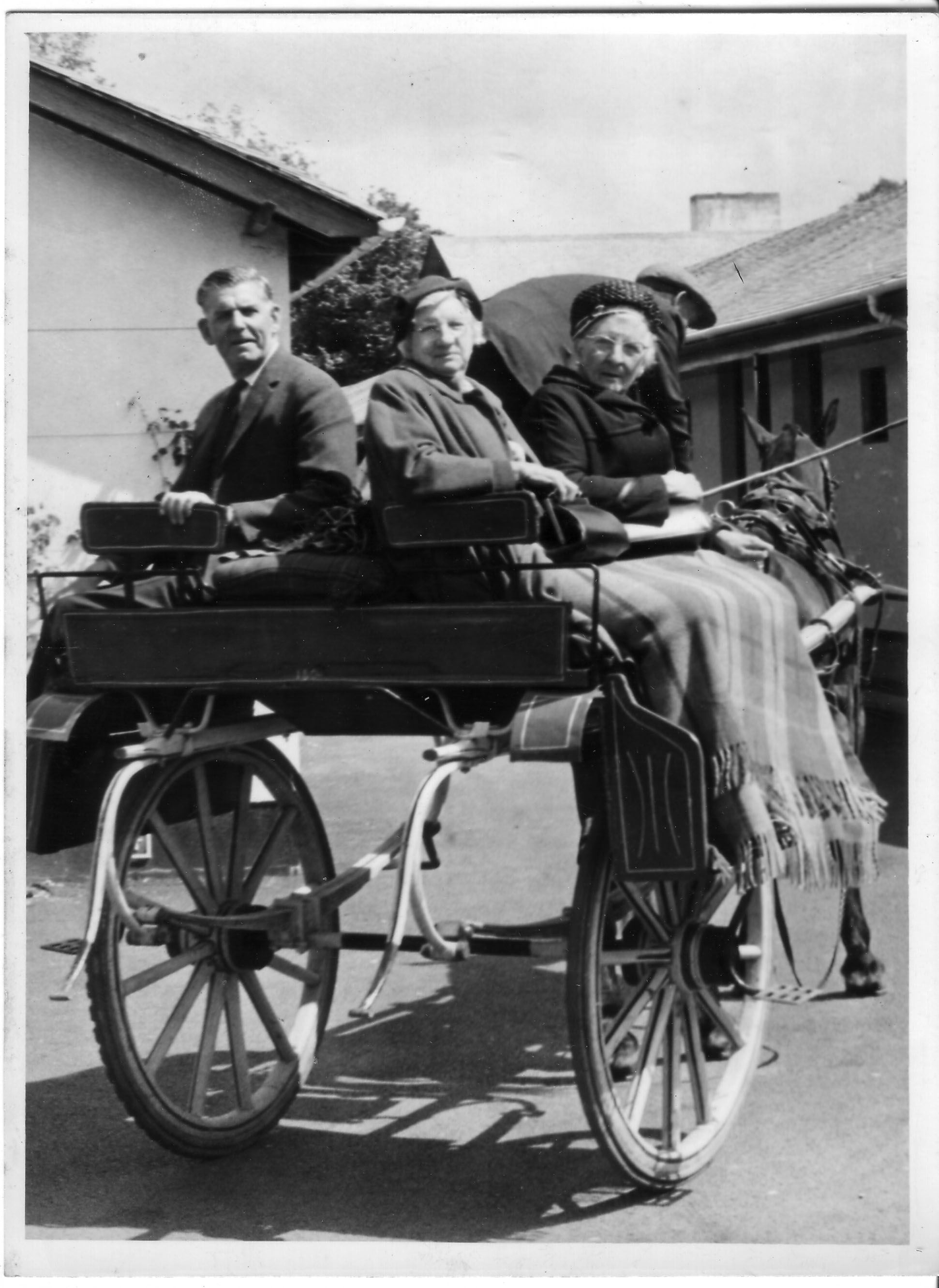 ..
Mary and Margaret McGrath in Ireland in 1967.
sd
The Path of the McGrath - Fanning Papers
In New Orleans, in 1999, Marvin Minton purchased a large needlepoint of George Washington at an estate sale. The needlepoint was the work of local artist, Carcida Allen, who had made it at the time of the country's first centennial in 1876. The needlepoint had been left to Mary and Margaret McGrath at the time of Allen's death in 1919. The unmarried McGrath sisters were the daughters of Patrick H. McGrath and Helen Summers O'Connor. Upon Mary McGrath's death she left the needlepoint to Mary Daspit Grady, a friend and local artist (also a 1st cousin once removed). Grady died in 1997 and it was at her estate sale that Minton purchased the Washington needlepoint. Much to his surprise, along with the needlepoint he received a number of McGrath family papers. Fortunately Minton had an interest in genealogy and he transcribed much of the information found in the McGrath papers and posted it at Ancestry.com along with some additional research that he had done on the McGrath family. Through Minton's efforts the McGrath papers were saved.
The McGrath - Fanning Papers...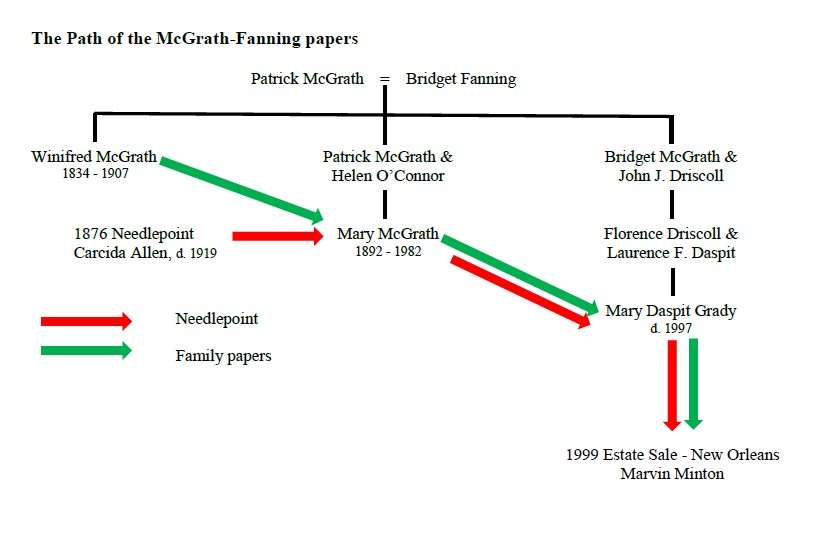 Copyright © 2006 - Michael F. McGraw