The Families of Cortland and Onondaga Counties

Mainly the Towns of Truxton and Cuyler. This is where Michael McGrath and his children, Alanson (Lanty), Edmond, Thomas and Margaret (Long) McGrath originally settled.


Truxton Memories

Truxton, NY. Main Street - Looking west. H. D. Call's store on right.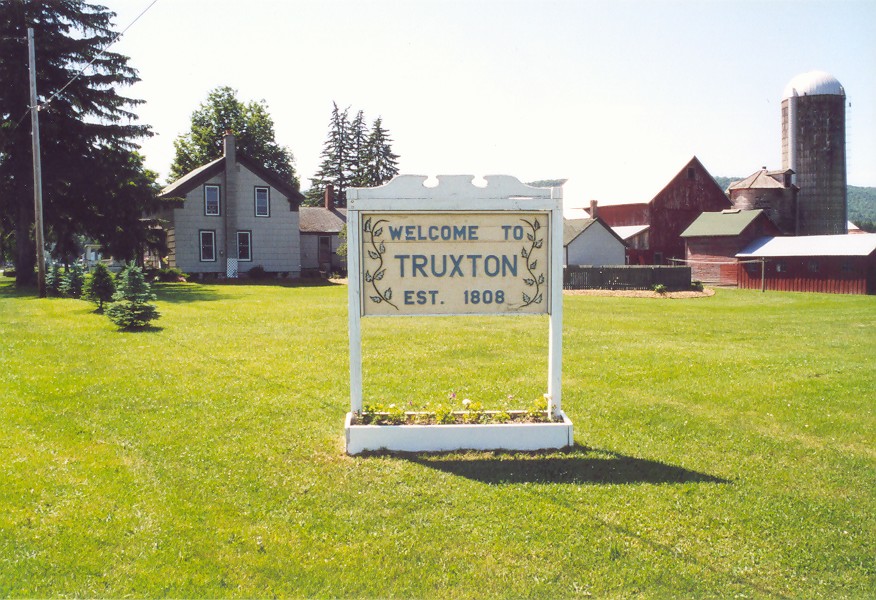 When I visited Truxton in the summer of 1999 I stopped into the local Post Office on Main Street looking for a map of the village so I could figure out the names of the various roads in the area. The response I got was this: "What do you need a map for - you can see both ends of town from here?"
Copyright © 2006 - Michael F. McGraw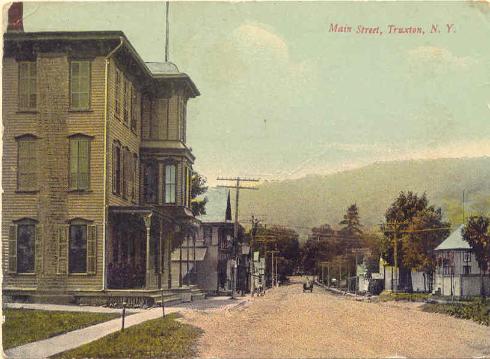 This is a view of Main Street (Route 13) in the Village of Truxton, looking west (Circa
1913). The structure to the left is the Hiawatha Hotel today.